Phil Tavolacci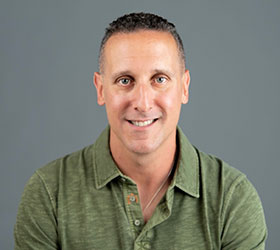 Licensed physical therapist
Phone: 703-328-7992
Services: Sound Journeys
I have been a physical therapist for 25 years and I am also the owner of Tavo Total Health.
I have frequently infused sound into my physical therapy sessions to amplify therapeutic effects.
I'm now offering stand-alone Sound Journeys (not physical therapy) at Blueberry Gardens by appointment. Recipients relax on a yoga mat (or a treatment table) and receive sound from various sources to take them on a unique inner journey. Instruments utilized include:
Shamanic drum
Gong
Crystal & Tibetan singing bowls
Flute
Ocean drum
Tongue drum
Chimes
Practitioner voice
Sessions are not intended to treat, heal, cure, or mitigate any specific ailment or injury but, rather, to relax and reset the mind/body/spirit.
Offerings:
1-on-1 Sound Journey, 55min- $133
Couple Sound Journey, 55min- $144
Family Sound Journey, 55min- $155