Michelle Dubreuil Macek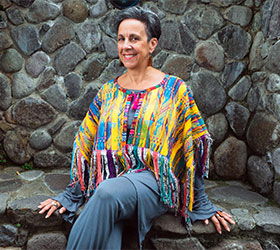 Michelle has been facilitating Biodanza since 2007 having studied and worked in South Africa and Zambia offering class for adults, kids, families and corporate team building. She has completed extension in Biodanza Voice & Percussion, Biodanza for Children/Youth/Families and Biodanza & Organizations and is the Director of the Maryland/DC Biodanza School.
She is a Martha Beck trained Life Coach and a Master Reiki Practitioner in the Usui tradition. Michelle also teaches 4 Qi Gong forms having studied under Chan Zhang. She incorporates the healing functions of essential oils into her practice. Michelle is fluent in French having worked in the public/private school systems both nationally and abroad for 30 years.