Lynn Mccarron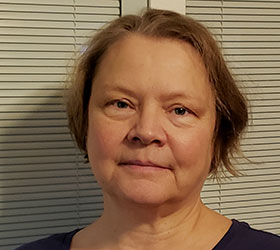 Certified Reiki Master (Usui Holy Fire II Master Practitioner)
Phone: 240-418-2904
Modalities: Reiki
I started practicing Usui Reiki in 1997 for self healing and a path to spiritual growth. Several years ago, I was guided to become a Reiki Master to help others on their personal healing paths. I believe Reiki can provide spiritual, physical and emotional healing and growth to everyone.
According to the International Center for Reiki Training; "Reiki is a Japanese technique for stress reduction that also promotes healing". It is administered by a light laying on of hands that transmits warm and soothing energy to the client that promotes relaxation and relieves tension. It can be a powerful tool to aid in healing.
Reiki is not a substitute for medical care, but can enhance conventional treatment.